I spent much of this past winter shielding myself in a "cave of solitude". Words were hard to come by, and in my silence, I found that even the voice inside my head lay dormant, gone on Hiatus for the season.
In truth, as I "hibernated", it was a happy discovery to find that I did not need words. My "winter cave" needed silence for needed healing—physically, mentally and emotionally. It's what I needed to heal completely.
Spring has come early this year; it's a season that has a way of opening one's heart a little more—day-by-day. Intuitively, with warming temperatures, we take deeper breaths as we take-in the sweetness of newly-sprung flowers.
What deeper meaning does Spring evoke? For me, Spring offers a new beginning, not only for planting but also for assessing the new life that surrounds me. This occurs naturally as I carefully tend awakening plants—revived after their long slumber. I'm also rewarded by the seeds that I lovingly place in the tender care of Mother Earth.

I am an organic farmer: I know each animal, insect, and bird that frequents my gardens and my home. This year, Spring delivered a baby goat—we delight in indescribable joy as we watch him play and explore. Baby Goat's curiosity opens my heart to a new way of seeing the world, one that he finds immensely fascinating. B.G's feeble attempts to play with the rooster and to taste and touch everything that sprouts from the ground rivals the curiosity of a human child.
Yesterday, I sat in my garden–entranced by Spring's delicate dance: the dragonflies tested the daffodils that bloomed early this year. Beneath my rose bush, the tiniest of preying mantis's were making the required descent from their cocoons. In awe, I watched them crawl away in a hurried search for warm sunlight. I felt like a new mom as I tended my garden; I smoothed the ground beneath my feet, paving the way for the little insects' journey into the next phase of mantis life.
The return of birds represents a celebration of color and new life: golden finches dress in the bright yellow of Spring; baby woodpeckers noisily make their worldly mark on a nearby tree.
As my spirit emerges from its winter retreat, I see the shining world before me with new eyes, like those of a youngster. I remember an inner innocence; it resides deep within my own being and it feels like a rebirth.
Song-birds, chirping at my backdoor, beckon me—inviting my soul to join them in song. Their sweet melody heralds a profound truth: the world is springing back to life and the long, dark journey of winter is finally over.
New songs are being sung and the promise of abundance rides on the breezy air.
Each walk in my garden finds dewy magic all around me: the crocus's and Iris's poke through the warm earth—their blooms an affirmation of new life.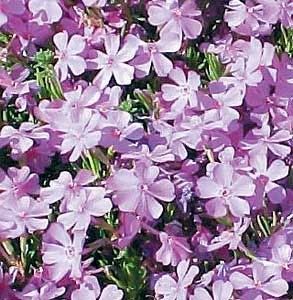 April's full moon is sometimes called the "Pink Moon", so-named for the pink phlox that carpets the ground this time of year.
I breathe their affirmation into myself and the caves of winters long past fade into eternity.
The "Call of Spring" cannot be denied: a time to sing, to dance, and to express joy for the blessings of this world, gifts that await us just outside our door.
Each of us can consciously choose to ride the wave of Spring's "newness". Sit still and listen for a few moments and you too will hear the Sacred Call; it is then that you will discover, to your Heart's Delight, what Spring is all about.
Blessings to all, Marylynn
DanceoftheSpirit.com welcomes nomination submissions from our Readers regarding Notable People YOU admire. . . Past and Present . . . including someone from history you think we should spotlight or a woman you personally know from your Own Family, Circle of Friends and/or Community Volunteer NetWork. CONTACT US
Please read
The Dance of the Spirit Disclamer
regarding all advice and opinions.