October 31st, 2010
Notables
By Nicole E. Millar
"At first cock-crow, the ghosts must go
 back to their quiet graves below."
Theodosia Garrison
*********************

In the spirit of Halloween, my mother decided to drive my brother and I to the town of St. Augustine, Florida, the oldest town in the state. The reason for our journey? An epic, 5-star ghost tour of course!
For those of you who don't reside in the state of ungodly heat and humidity, and haven't had its history wedged into your head by the ripe age of four, St. Augustine is home to such famous historical sites as: the "fountain of youth", Fort Montanzas, and the always wonderful "Ripley's Believe it or Not." And, for added adventure: the two-headed cow!
Even after our delightfully spooky experience, I still have difficulty putting my faith in ghosts into words. I can't say that I don't have doubts pertaining to their exact form and state of being, but I CAN say that I don't disbelieve in their existence.
In my mind, anything is possible. And that's certainly the right state of mind to be in when you decide to go searching for spooky spirits!
Because St. Augustine is so rich in history and tourism, there were multiple ghost tours to choose from. The fact that St. Augustine is one of the most haunted cities in the country helps with that, too.
The cast of the show "Ghost Hunters" was there just one night before our visit, and from what we were told, they declared the St. Augustine lighthouse to be one of the most haunted sites in the United States! Yikes!
The ghost tour we ultimately decided to take was a "ghost train" tour, one that took us to the various, infamous sites of the town. The train was operated by the ever-reliable "Ripley's Believe it or Not".
For those of you who have never been on a ghost tour, I have to warn you thusly: If you have any hopes of being scared out of your wits, chased down the hallway by a flying chandelier, levitated or possessed, you may need to reevaluate your expectations.
Being someone who spends more time watching horror movies (in the month of October) than I do sleeping, I did find myself making mental readjustments to my imagination as our tour progressed.
While it may seem epic (and terribly exciting) to think that your personal exorcism might end up being the highlight of everyone's evening, that particular scenario is very probably not going to happen.
And really, thank goodness! Who wants to deal with post-head-spinning neck aches, anyway?
At the beginning of our ghostly tour, we were all given EMP (electro-magnetic pulse) detectors that were designed to light up any time we encountered "spurts of energy" in the atmosphere around us.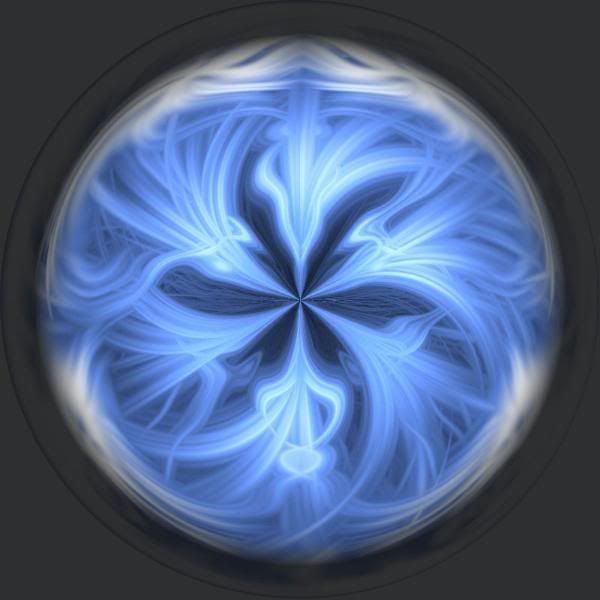 The experts explained it to us this way: ghosts and spirits are usually seen as "orbs" or "strings of light" in photos. It is very rare to see a spirit take on the form of a human. It takes an amazing amount of energy for a ghost to recreate their former human appearance.
We were also given cameras and encouraged to take pictures. And, while I returned with the somewhat disappointing truth that nothing terribly ghost-like happened to us, I have to say that it was an exquisitely fun adventure.
I am left with an intriguing personal reality: I will probably end up as a little old lady who does nothing but travel to different ghost tours!
By the end of the night, I was positively giddy with creeped-out delight. Our guides told us extremely-eerie tales about all sorts of murders that had occurred at the various sites that were part the tour. They also explained that many of the buildings we visited were (disrespectfully) built atop Indian burial grounds; as a result, the buildings were cursed.
The atmosphere was so heightened by ghoulish tales that I began to wonder if I actually did feel a strange presence in the room, or a cool wind at my feet.
For instance, I soaked up one particular story about a poor widow who waited by her window every night, watching for her husband to return home from the sea. But, sadly, the man died on the ocean, and she died waiting. (Sometimes, local fishermen swear that they see the form of a woman standing at one of the hotel windows, a window that faces the water.)
The story of the lighthouse gave me chills: One of the original owner's small daughters died in a tragic accident during the lighthouse's construction. To this day, people routinely hear children giggling and running up the lighthouse stairs.
And, who could resist the following narrative: Ripley's castle (which is HUGE, btw) used to be a private home. The soul of a murdered mistress is said to roam the rooms and even threaten guests. She "invites" visitors to leave by blowing in their ear and growling!
As we stood in one of the buildings that had been built atop the Indian graves, a light in the room began to heavily sway back and forth—back and forth—-continuing to rock as the guide spoke about the graveyard desecration. (No windows were open, and not a single breeze or other trace of moving air could be identified. In fact, the building's air conditioning was broken! Even if it could eventually be attributed to something other than the paranormal, the sudden, unexplained movement of the light fixture certainly got our attention.)
All in all, if you're in the market for an educational, fun (yet atmospherically eerie) time, the Ripley's Ghost Tour is something I would definitely recommend. In fact, I encourage you to take any ghost tour you can find in your local area and beyond.
Even if you are a firm believer that ghosts do not exist, you might discover some interesting facts about the history of your town (or the place that you're visiting).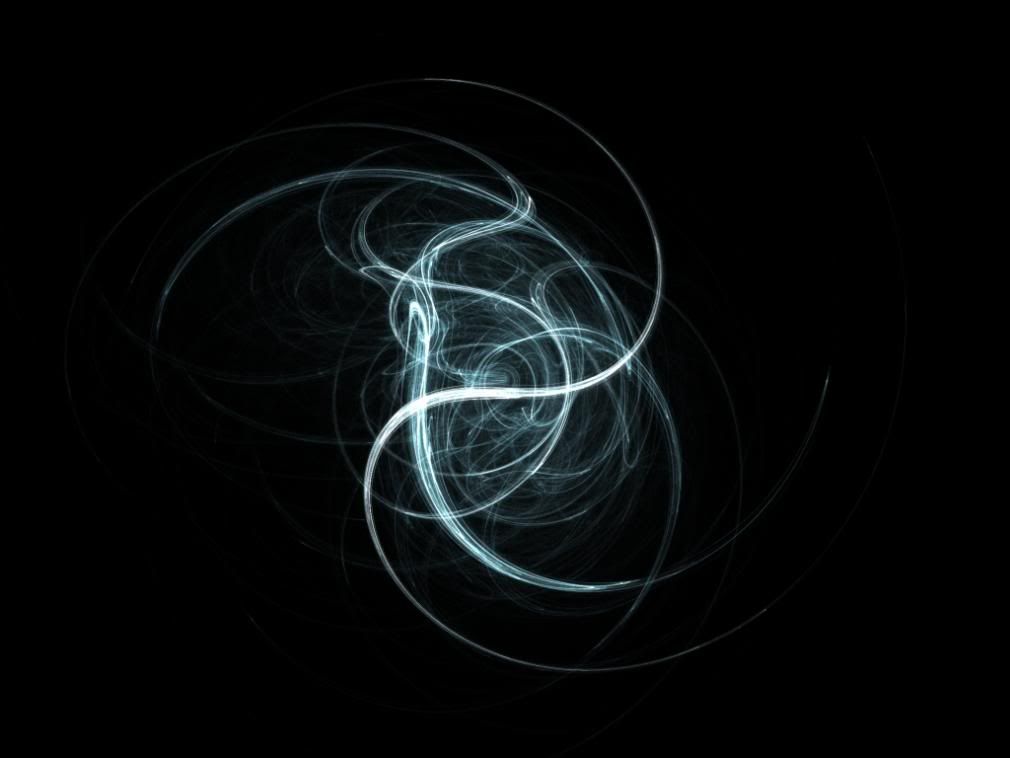 I can't wait to develop my film and see what "energies" my camera recorded! Even if it turns out that the "orb" of light is really just a spot of condensation on my camera lens, I plan to suspend my doubts and allow my imagination and curiosity to have some fun.
Who knows? I may have digitally captured an actual ghost!
For those of you who are interested, here is the website for the St. Augustine "ghost train" tour: http://www.ghosttrainadventure.com/
Happy Haunting!
*************
And, FINALLY: Here's a link to a Truly Well-Produced, Halloween digital video card (courtesy of Susan Marrotte, a freelance contributor to DOTS, new to our team).
View the spooky animated story with a QUICK CLICK here.
**************************************
HAPPY HALLOWEEN FROM DOTS!!!
*****************************
[NICOLE MILLAR is a contributing writer for Dance of the Spirit. Nicole obtained a Bachelor of Arts degree in English and Creative writing from the University of Central Florida in 2010. She worked as the production manager and as a fiction editor for the university's Cypress Dome Literary Journal and has taken a year off to pursue various internships and writing opportunities before returning to school for her Master's Degree. Nicole believes that the most important thing to remember, and the easiest thing to forget, is that we must always live for our own dreams and never let the disbelief of others overpower the magic that we are capable of.]
DanceoftheSpirit.com welcomes nomination submissions from our Readers regarding Notable People YOU admire. . . Past and Present . . . including someone from history you think we should spotlight or a woman you personally know from your Own Family, Circle of Friends and/or Community Volunteer NetWork. CONTACT US
Please read
The Dance of the Spirit Disclamer
regarding all advice and opinions.