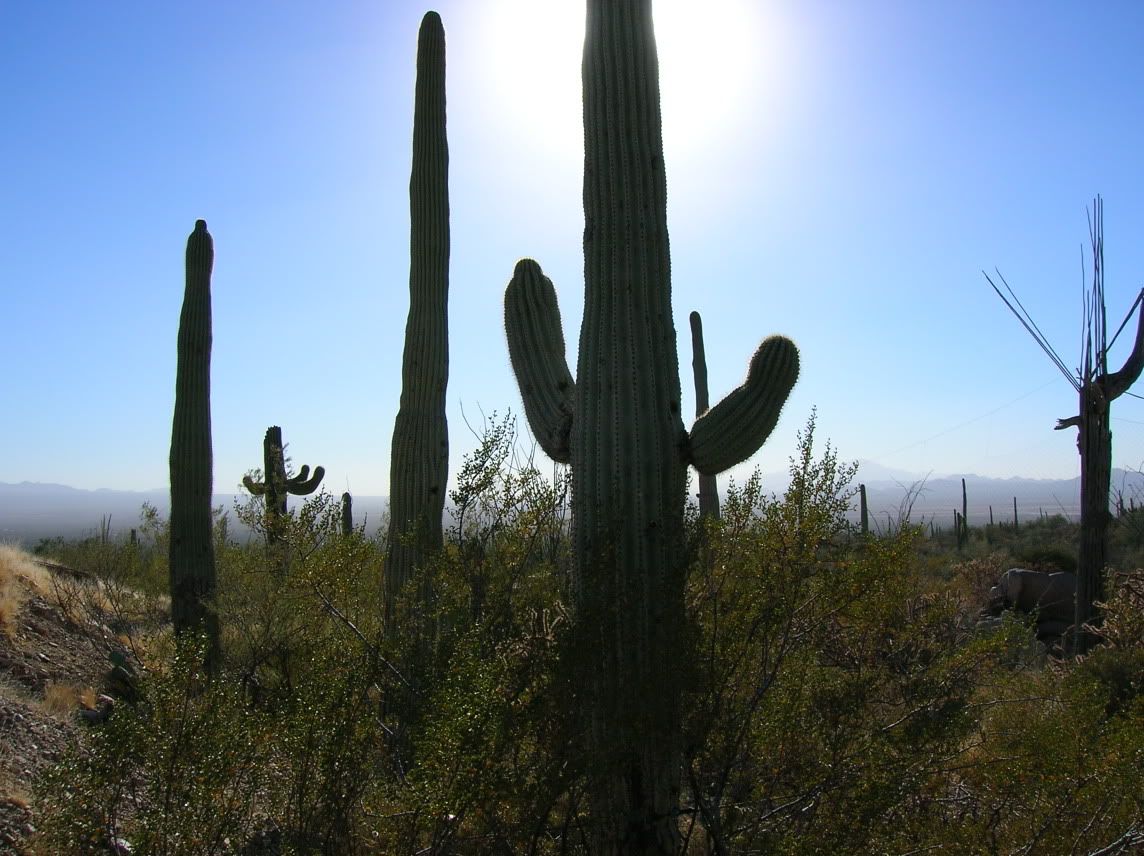 Diane Martinez-Hursh sits on a deep brown wicker chair at her Mother of Mercy Clinic in Albuquerque. Outside, cars honk and jostle their way to one of the city's poorer neighborhoods. Martinez-Hursh's long black hair hangs loose, framing a round face. One of her eyes doesn't close completely when she blinks. Scars traverse her forehead, the remnants of an automobile accident during her late adolescence. But a person doesn't dwell on these superficialities; Martinez-Hursh's presence and personal story quickly pull anyone she meets into her world of extraordinary faith and healing.
Martinez-Hursh is a trained Doctor of Oriental Medicine. She is also a practitioner of curanderismo. Not everyone who uses this traditional form of folk healing is willing to speak about it. Some people in New Mexico disdain its humble beginnings. Others associate it with brujeria – witchcraft. But Martinez-Hursh laughs at this reticence.
"What's to hide?" she says in a voice that is both grave and comforting. "I've already pulled out all the skeletons in my closet for everyone to see." And those skeletons would've destroyed most people long ago.
Born into poverty in Santa Fe, Martinez-Hursh became addicted to drugs and alcohol at an early age. Things couldn't have gotten any lower in her life.
Then a visiting hospital chaplain, a priest, gave Martinez-Hursh's sister a book: The Imitation of Christ by Thomas à Kempis. Her sister fell in love with the little tome and urged her to read it too. Up until that point, Martinez-Hursh had never thought about God or any kind of divine presence. Her time had been spent getting into trouble—doing drugs, going to jail. But she took her sister's advice and read the book.
It changed her life.
"I couldn't believe how much God loved me," Martinez-Hursh says, shaking her head. "I fell to the floor crying and praying and saying, 'What should I do? We're all such broken, messed up people.' "
Martinez-Hursh stands up when she tells the story. She wipes her eyes as if brushing those long-ago tears away. "This beautiful presence came to me and said, 'I AM.' "
From that moment forward, Martinez-Hursh never sought to kill herself again. "I kept hearing the voice," she says. It guided her, taught her. And Martinez-Hursh learned to listen. She tells of a drug-dealer party she went to soon after her spiritual conversion. She'd considered not going, not exposing herself to that, but the voice told her, "Go. Pay attention to the people and their actions. See what gives life . . . and what gives death."
Martinez-Hursh pauses with the memory, her gaze turned inward. She uses her hands to describe the long table filled with free drugs—heroin, marijuana, hashish—for the taking. A group of men sat in a corner looking at a gun. Rather than get high, Martinez-Hursh felt repulsed by what she saw. She went into the bathroom to get away from it, to choose life. "I felt this love inside me. I had all this love to give, but no one to give it to," she says, coming back to the present.
"I'd never thought about God or evil in the world until then," she says. "But from then on I knew both were real and in the world."
The more Martinez-Hursh learned and paid attentions to the voice within, the more signs and directions she perceived. Many of her most meaningful lessons at the time came through dreams. She credits her great grandmother Sabanita's Apache heritage for this.
Filled with religious iconography—three lilies atop an altar, Martinez-Hursh dressed in white and running in the desert to escape an eagle that ultimately rips out one of her two hearts—the dreams pointed her more and more toward Catholicism. She began to go to Mass, to attend workshops to heal the wounded child within and to open herself to Jesus and God.
Her spiritual thirst was unquenchable. She sought to learn as much as she could, attending workshops and retreats. Also during this time, she married. Thirty-six years later, she and her husband have five children and a solid relationship. "God was with me when we married."
The more Martinez-Hursh studied and healed herself, the more she noticed how others needed healing too. "People with wounded spirits had physical symptoms as well. They were getting sick."
Thus was born Martinez-Hursh's interest in healing the body as well as the soul. The more she thought about it, the more Martinez-Hursh realized she had been exposed to useful traditions in her own upbringing. She remembered walks with her grandfather, Sabanita's son, where he would show her useful herbs and wild growing plants that were good to eat. She recalled an image of him boiling snake skins in a coffee can, saying it was for his friend who had cancer. Year later, when she studied Chinese medicine, she saw the correlation in the skins' use in that discipline.
But it was Martinez-Hursh's own background, her hard youth, that gave her unique insights into some of the worst afflictions people could have—addiction.
"We have a broken world," she says. "A place where people are filled with all kinds of addictions, thinking more is better. And that's what addictions are, people grabbing from the outside world to try to fill their souls." She smiles at a large painting of Our Lady of Guadalupe mounted on her clinic's south wall. "But you can never be filled with anything but the divine presence, the I-AM-God."
Her urge to help people spurred her to learn everything she could about healing. She studied Oriental medicine and did her internship for her D.O.M. at a hospital in Chengdu, China. She became certified in Thai massage. She learned everything she could about herbs. She studied with curanderos in Mexico—and taught them methods from Oriental medicine to help in their practices as well.
With a Fransciscan nun and a doctor from Venezuala, Martinez-Hursh ministered to the poorest of the poor who live on Pajarito Mesa overlooking Albuquerque's South Valley. These people didn't even have the basic amenities of electricity or running water. Her clinic came from these roots of service to those who need help the most.
Nowadays, Martinez-Hursh's clinic is located near the area of Albuquerque once referred to as "The War Zone." On its walls hang pictures of the Catholic saints along side Tibetan prayer flags—a fusion of East and West. Even during an interview, people stop by to say, "hello," to her, to give a hug and thank her—something you wouldn't see in most doctor's offices.
Martinez-Hursh's patients are mostly poor, many Native American, many from other countries . . . and many with serious addictions. Martinez-Hursh generally starts an appointment with the Chinese medicine model to do her initial intake, to diagnose a person's problems. Then she uses every skill she has, mixing the various healing traditions she has studied—and continues to study—to bring relief to her patients. Her tools range from Asian herbs to prayer, from acupuncture to spiritual cleansings known among curanderos as limpias. "I help my patients balance the spirit, the emotions and the body," she says. "To harmonize so that they can be the best they can be at this time in their life."
Every moment of Martinez-Hursh's work springs from her center of faith. She says, "Part of a curandera's work is to take extra time to really pray for her patients, to take their burdens on for a time and plead for them." She notes that every person is different. She prays, listens and credits the Holy Spirit in aiding her with the "blessing of healing" and knowing how to help.
Martinez-Hursh concerns herself with a patient's whole healing. "I want them to be blessed, to stir their compassion, their hope and their ability to pray for those who have hurt them."
Standing at the end of the interview, Martinez-Hursh holds out her arms as if supplicating God. Her solid body has become even more so when she speaks. "When God mixes with man, we produce good fruit," she says. "We become a living tree. Our roots are deep in the earth, being nourished and drinking from a hidden stream which is union with God and prayer." Her voice lowers. "I only want to do my part as a human being to bring out the Kingdom of God in serving my brothers and sisters in His love."
For the last eight years, the University of New Mexico in Albuquerque offers a two-week course in the summer: Traditional Medicine Without Borders: Curanderismo in the Southwest & Mexico. Diane Martinez-Hursh is one of the speakers there. For more information call: 277-0952 or visit:  http://www.unm.edu/~ovpsa/A%20Syllabus/FinalSyllabus-7-1-09%282%29%20-%20Copy.pdf
[Pari Noskin Taichert is a New Mexican novelist and two-time Agatha Award finalist. She is also the chair of a mystery convention coming to Santa Fe in March 2011: http://www.leftcoastcrime.org/2011/ Find Pari at: www.PariNoskinTaichert.com]